The Ground Discovery Bundle
Regular price

£50.00

Sale price

£39.00
Our Discovery Bundles include all four roasts from Future Self Coffee, in either Wholebean or Ground, and the Future Self Coffee Tote Bag. The Future Self Coffee beans are packed with characteristic flavours from some of the best sustainable coffee farms around the world. 
Focus, smooth flavours of cocoa, molasses & malty sweetness with a pleasant bittersweet finish.
Self-Care, smooth & creamy milk chocolate, cashew nut & sweet raisins.
Share, full of sweet caramel & toffee flavours, balanced with delicate nutty aromas and a subtle sweet acidity.
Reset, 99% caffeine free, delivering nutty & fruity flavours with hints of sweet toffee and butterscotch. 
Each bag comes as Ground, or choose our Wholebean Discovery Bundle 
Bundle Options
BREW GUIDES
Share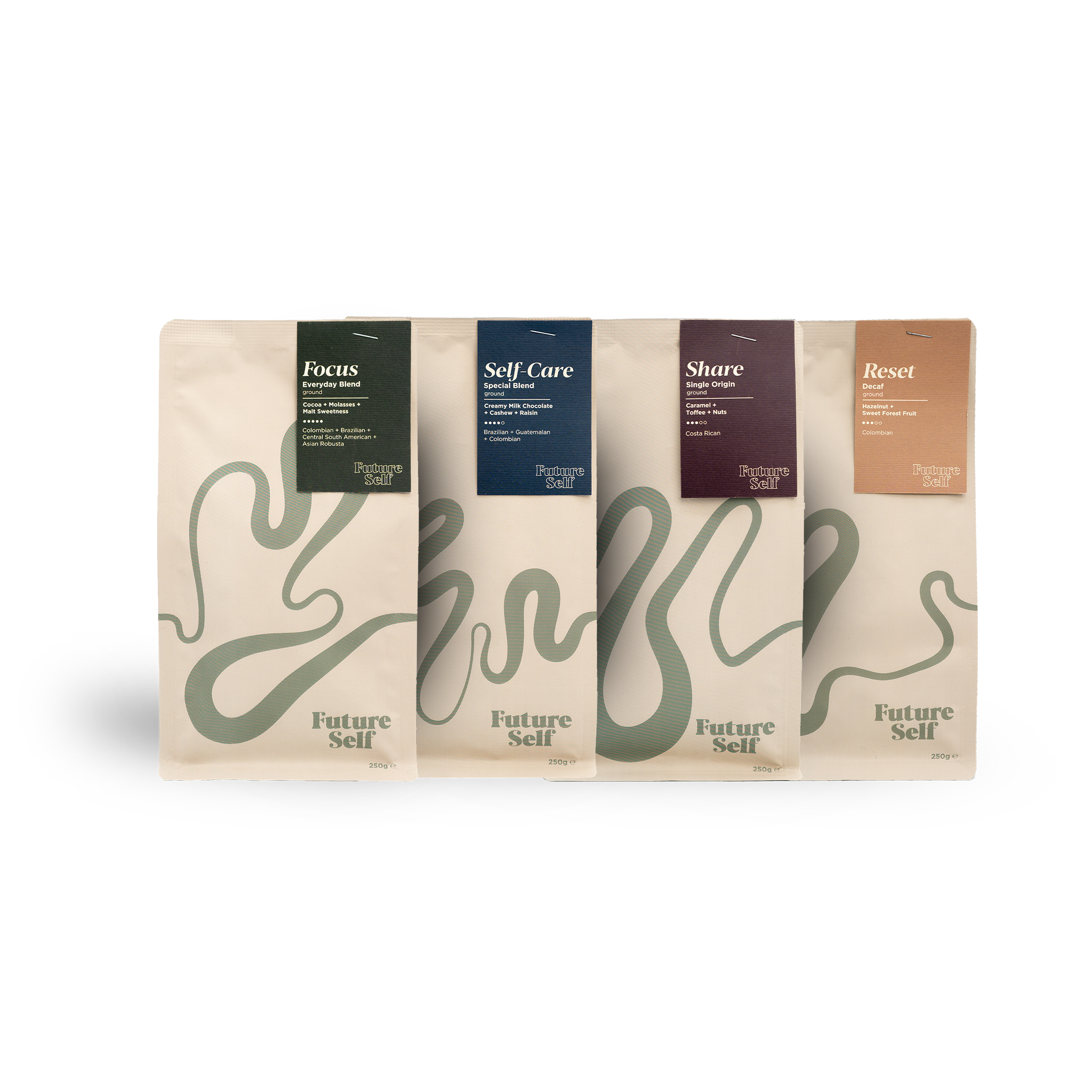 Why Future Self Coffee?
At Future Self, we're more than just coffee, we're a close community providing a safe space for self-empowerment & improvement.
We work with expert master brewers, with heaps of knowledge, experience & craftsmanship to create your new favourite coffee. We pride ourselves on quality, & ensure our blends are roasted to perfection & always from sustainable coffee farms from around the world. 
We're with you every step of the way throughout your journey to become your best future self.