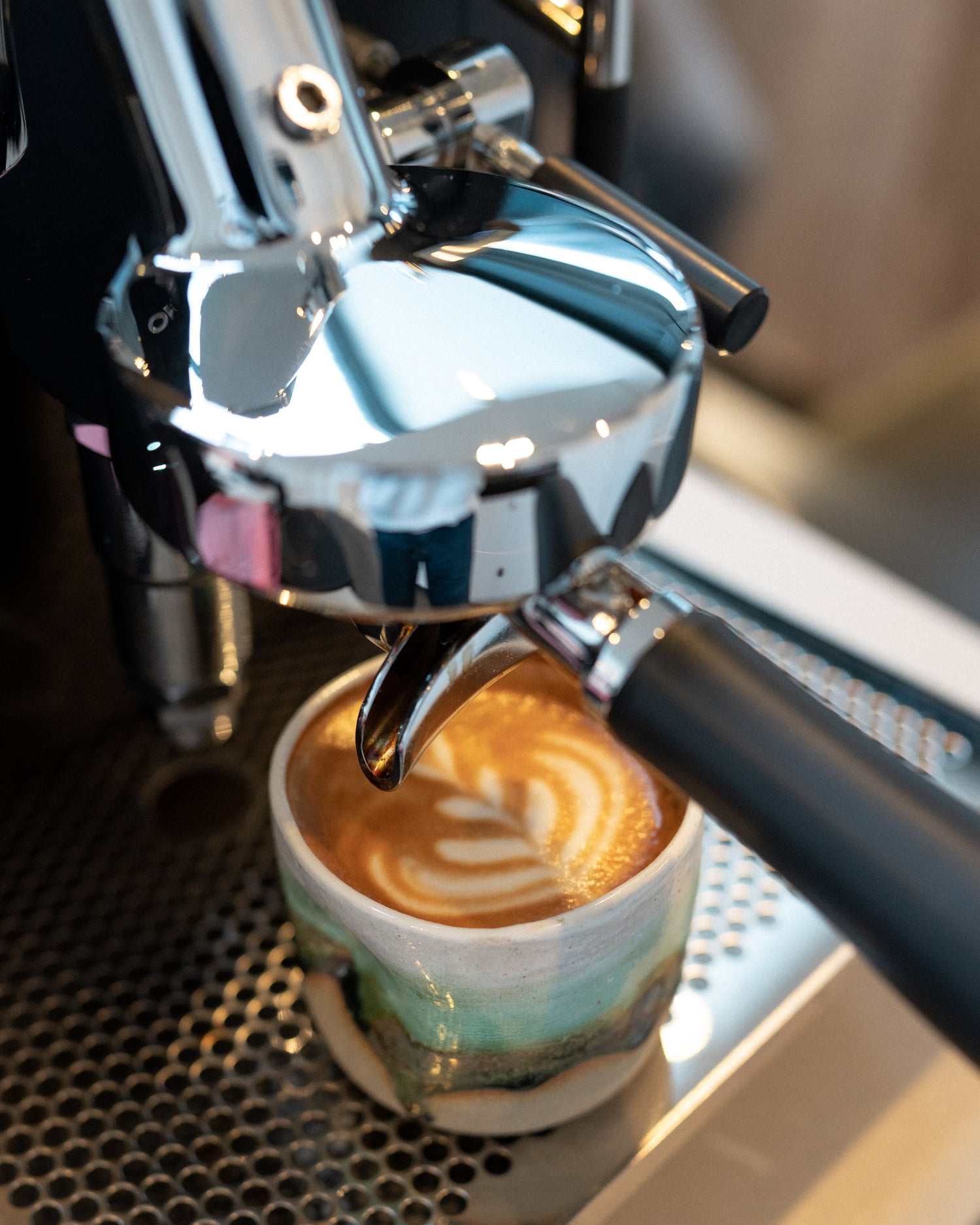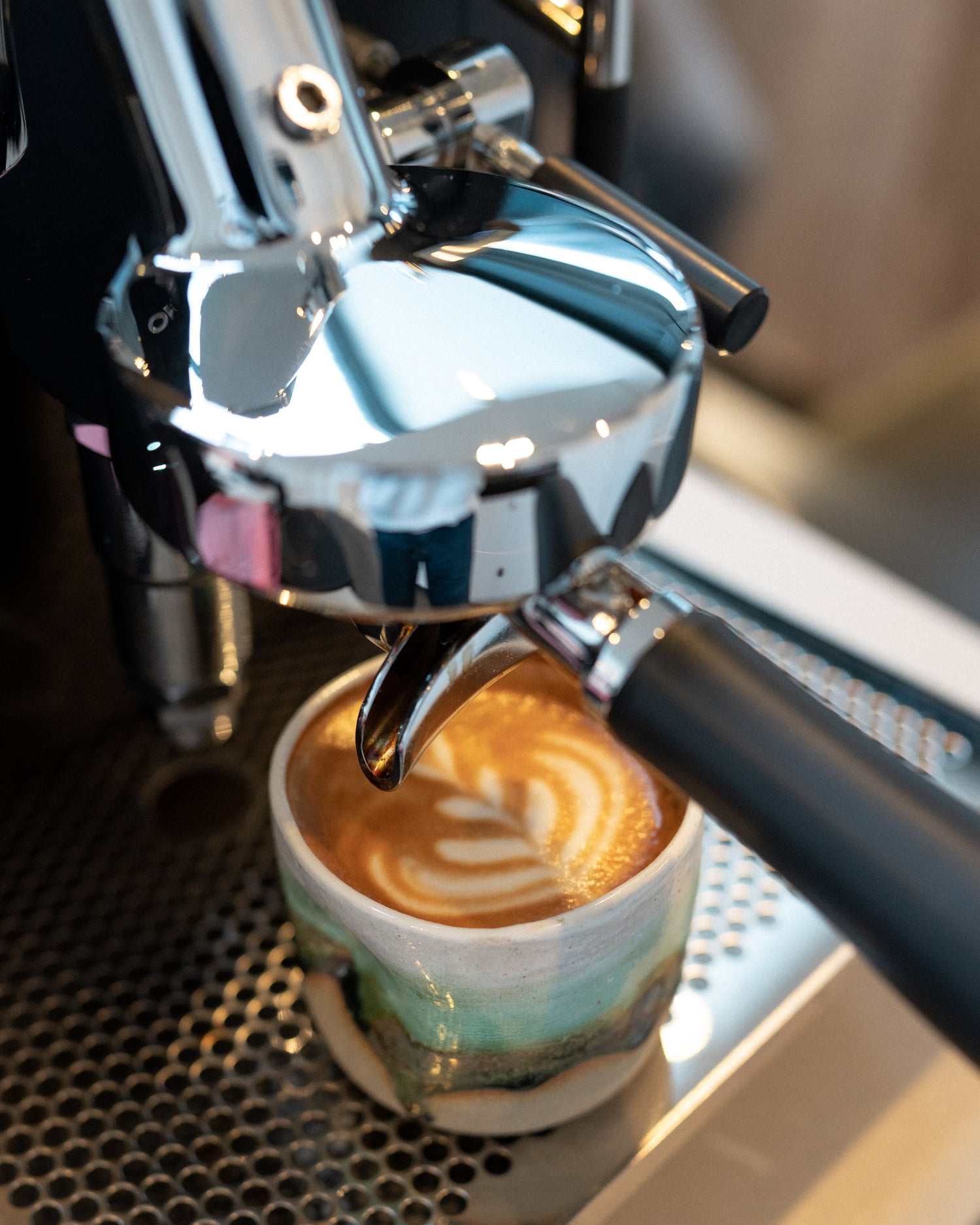 Espresso At Home
Nail your espresso technique at home with our quick & easy guide. You'll be pouring pro-barista espressos in no time. 
Brew Guide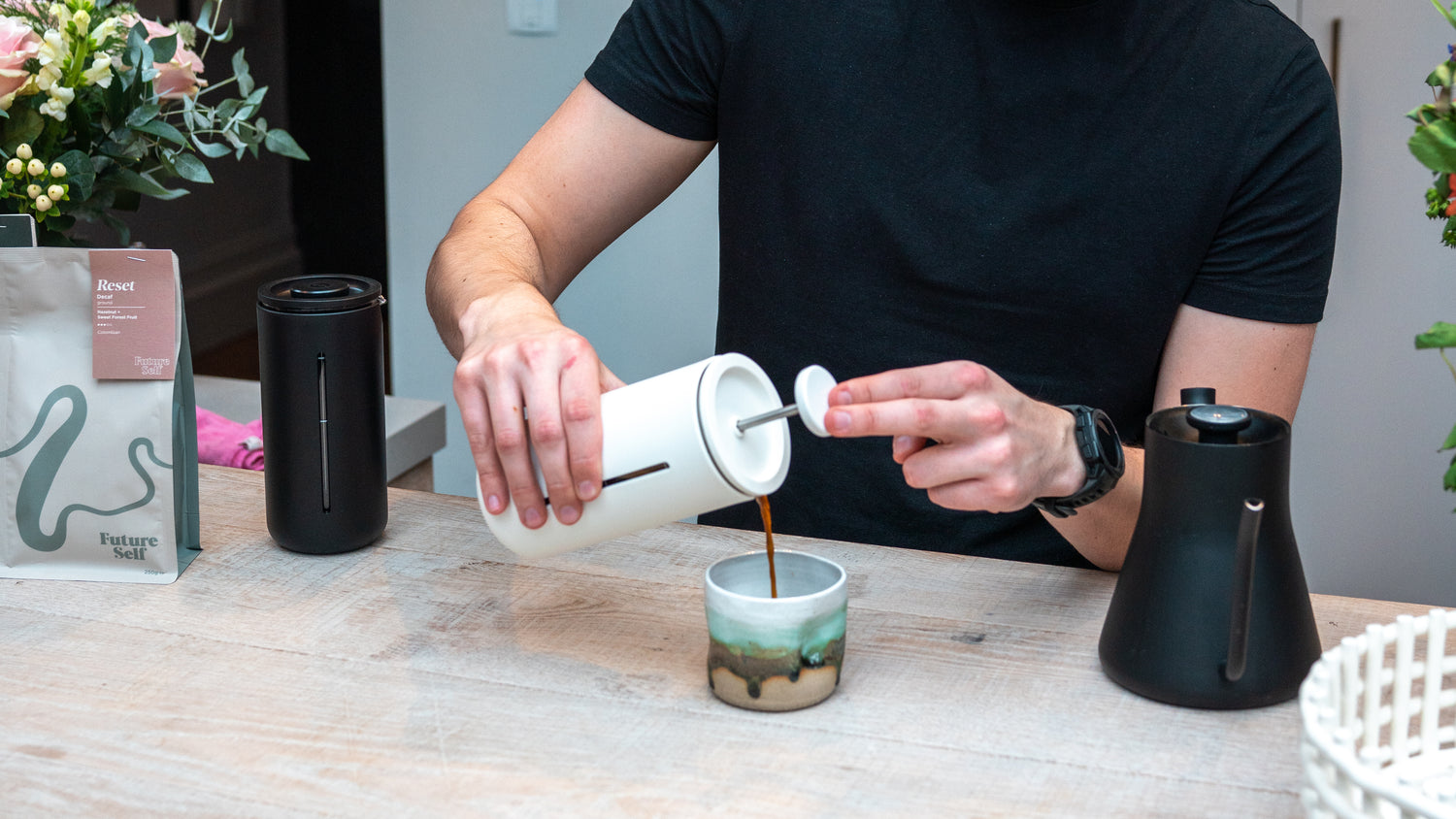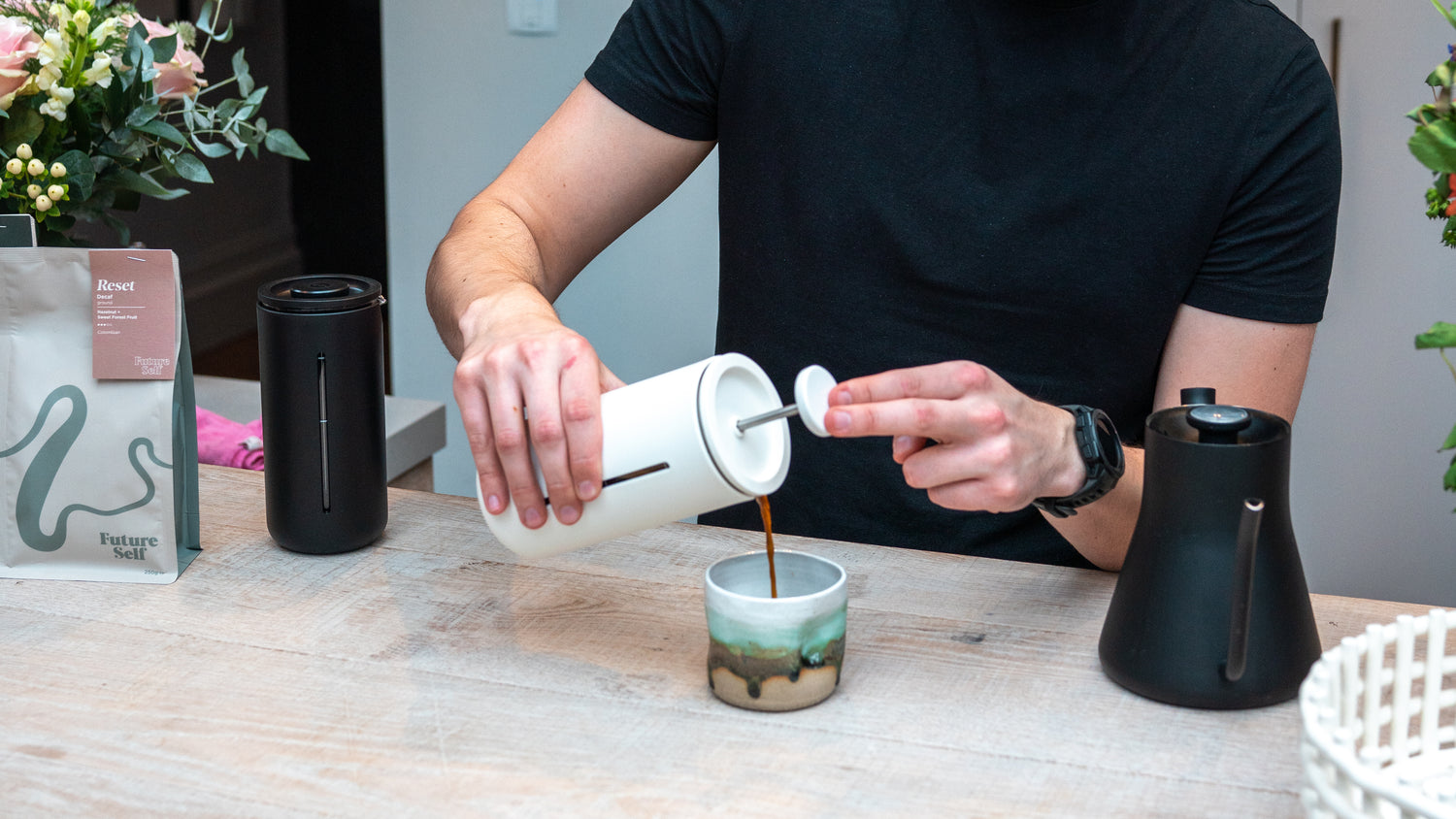 French Press Expert Tips
The French Press is an easy, low maintenance way to brew your Future Self Ground coffee. Get expert tips from our barista in our short brew guide.
Brew Guide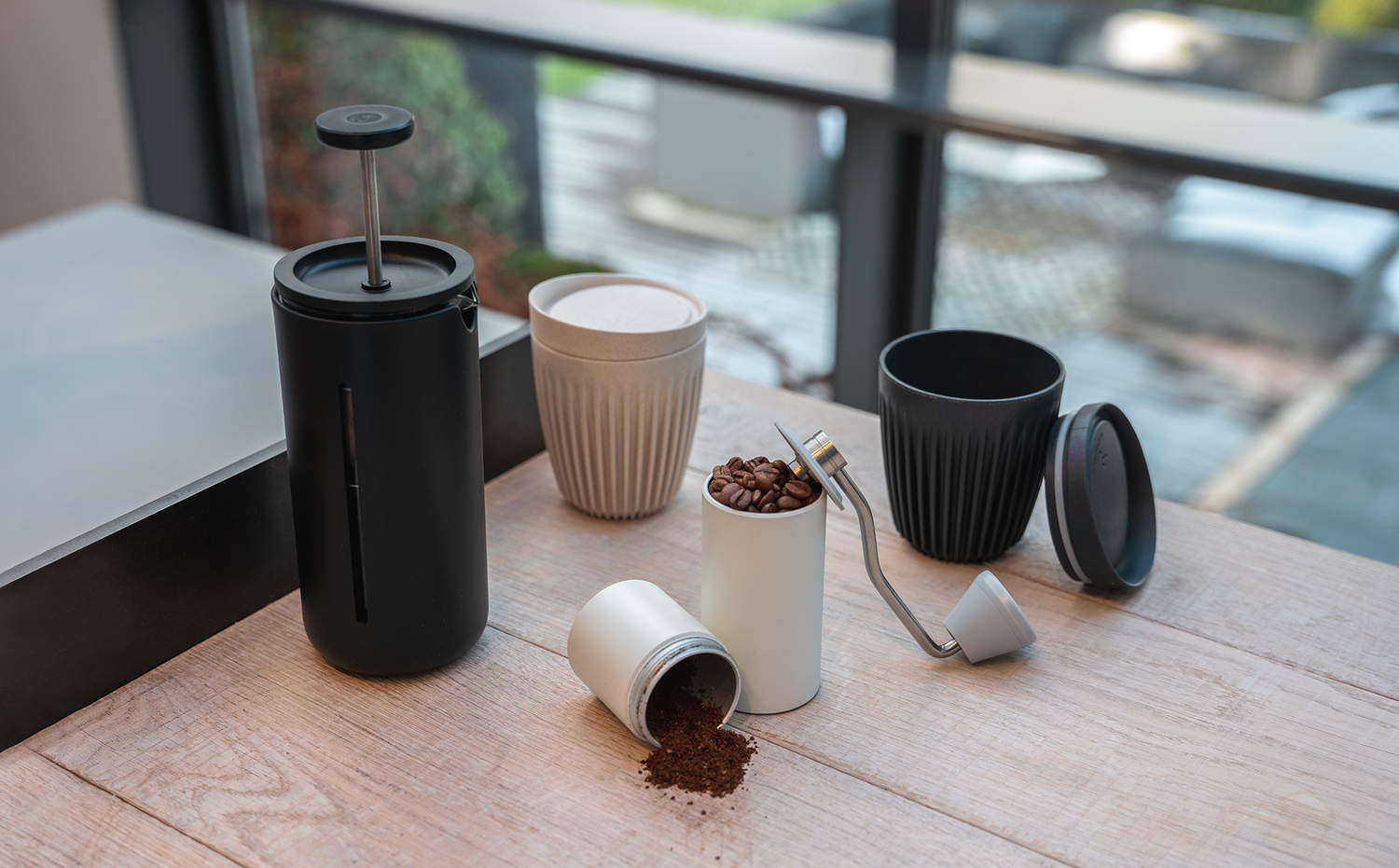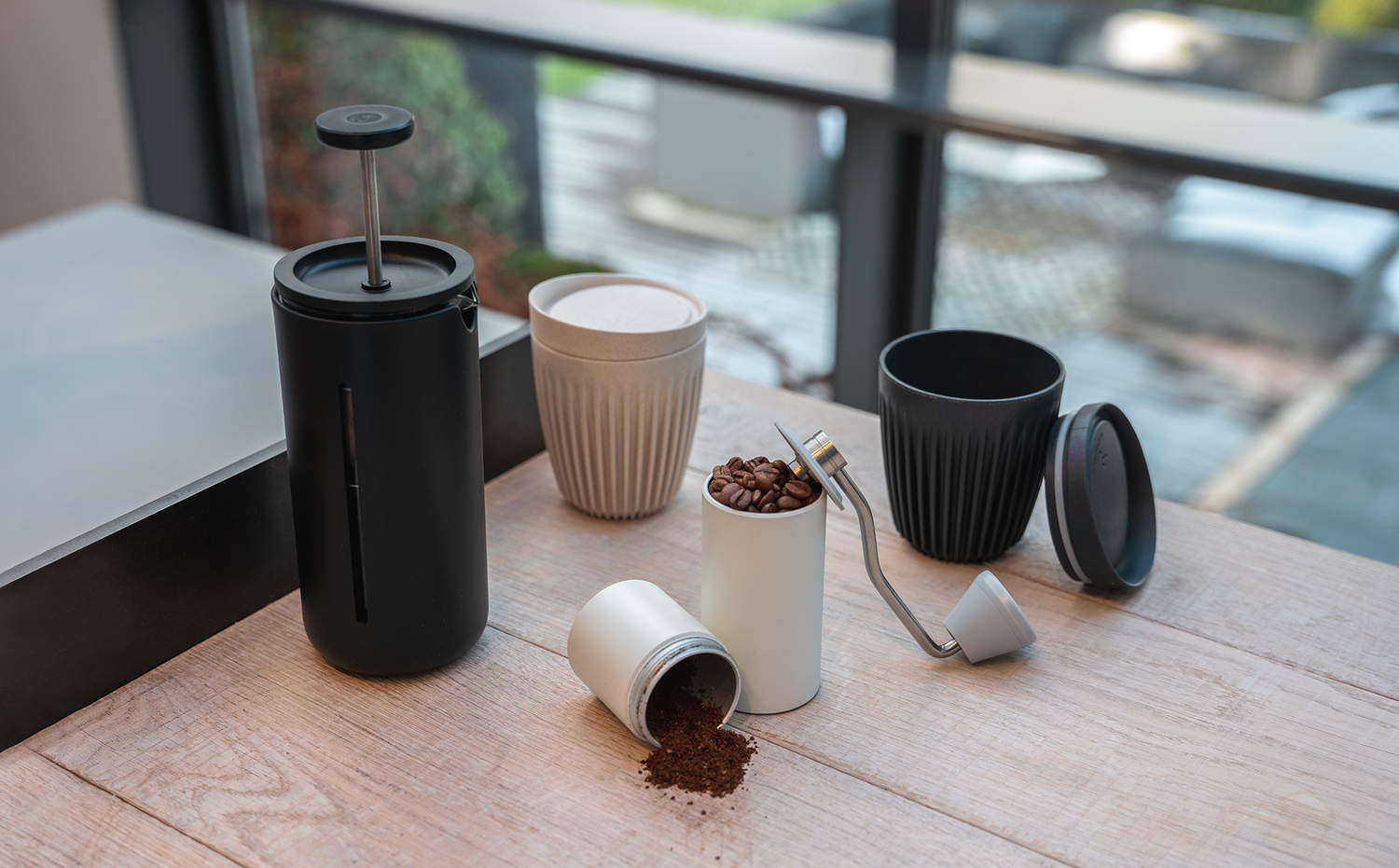 Guide to Grinding Your Beans
Get a professional quality grind with our brew guide on using a manual hand grinder.
Brew Guide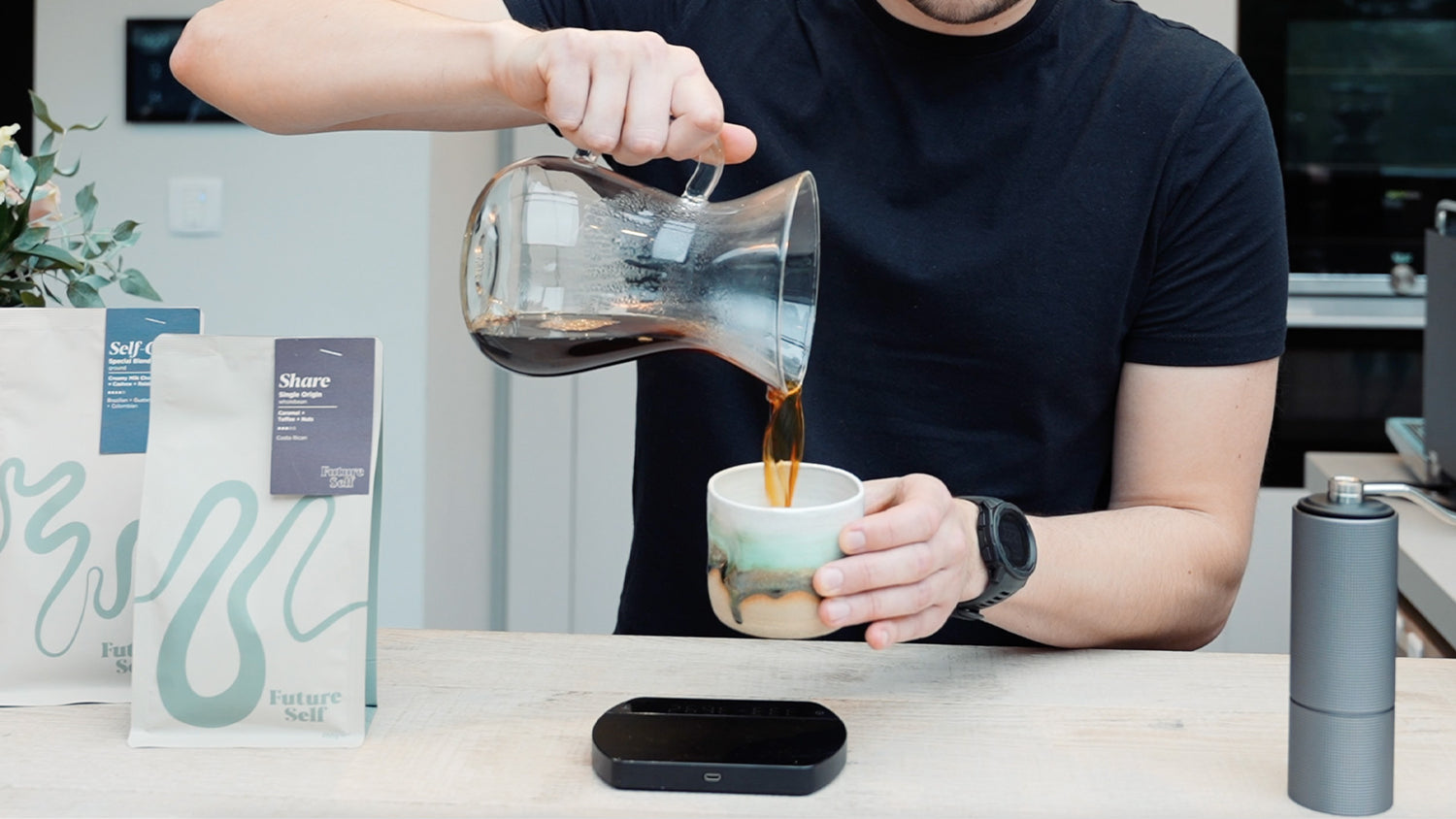 Pour Over like a Pro
A pour over coffee is an easy technique to perfect for a great tasting coffee at home, with little to no clean up. Watch our barista led guide to pour over like a pro.
BREW GUIDE